FAQs on Insulating Glass Walls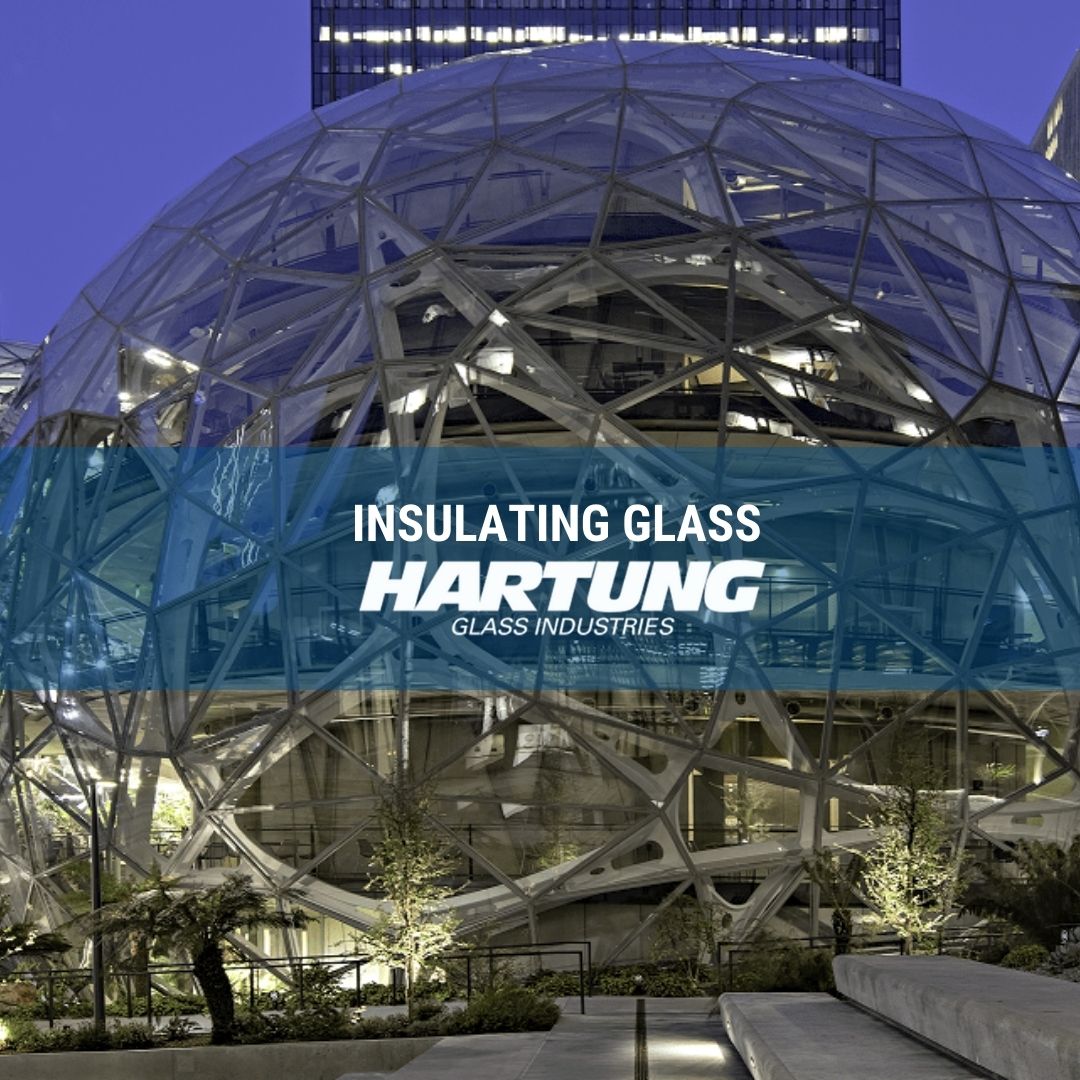 Insulating glass walls are frequently used in commercial building applications. They can provide energy savings, protection against condensation and mold, and even sound attenuation. Hartung Glass Industries has multiple world-class commercial insulating glass facilities across the US and Canada. Each Hartung facility has earned IGCC certification, a standard that verifies that our units are guaranteed to come with lasting durability and a high level of quality.
BELOW ARE 3 FREQUENTLY ASKED QUESTIONS ON INSULATING GLASS WALLS.
DO GLASS WALLS INSULATE WELL?
Insulated glass walls are a worthy investment for energy savings. Selecting the appropriate energy-efficient glass products and assembly components can help dramatically reduce heating and cooling costs. Energy efficient walls ensure year-round performance to prevent heat loss and optimize building occupant comfort.
WHICH TYPE OF GLASS IS USED FOR INSULATION?
Insulated glass is generally composed of two or more lites of glass held apart by a spacer material and hermetically sealed around the unit perimeter using a polyisobutylene (PIB) primary seal and a silicone secondary seal. This unit construction is capable of withstanding or absorbing stresses originating from pressure or thermal expansion and provides a stable barrier that works to prevent moisture/condensation from infiltrating the unit and the escape of any specialty gas fill from the unit.
Hartung has the ability to produce triple-glazed insulating glass units, which are ideal in cold climates where heat retention is critical, and energy code requirements are often much more stringent.
WHERE IS INSULATED GLASS USED?
Insulating glass is traditionally used where humidity or temperature needs to be controlled. Some traditional uses include office buildings, hospitals, schools and colleges, hotels, train windows or houses.
Hartung carries an expansive portfolio of commercial insulating glass unit components, including a myriad of glass types and thicknesses from the world's premier glass manufacturers (Vitro, Guardian Glass, Pilkington, AGC, and Saint Gobain) along with various options for spacer bar materials and finishes. Some of these customizable IGU components available from your local Hartung partner include laminated glass, high-performance Low-E coatings, Argon gas, warm edge spacer systems, spandrel, and silkscreen - or digitally printed technologies, tinted glass and textured glass solutions. Our trusted and experienced design team can help you identify the "right" unit make-up to meet all of your project design needs. They will work alongside you to achieve the desired function and aesthetics.
Looking for more information? Schedule a meeting with a Hartung Expert: