What are demountable glass wall systems & why you should be using them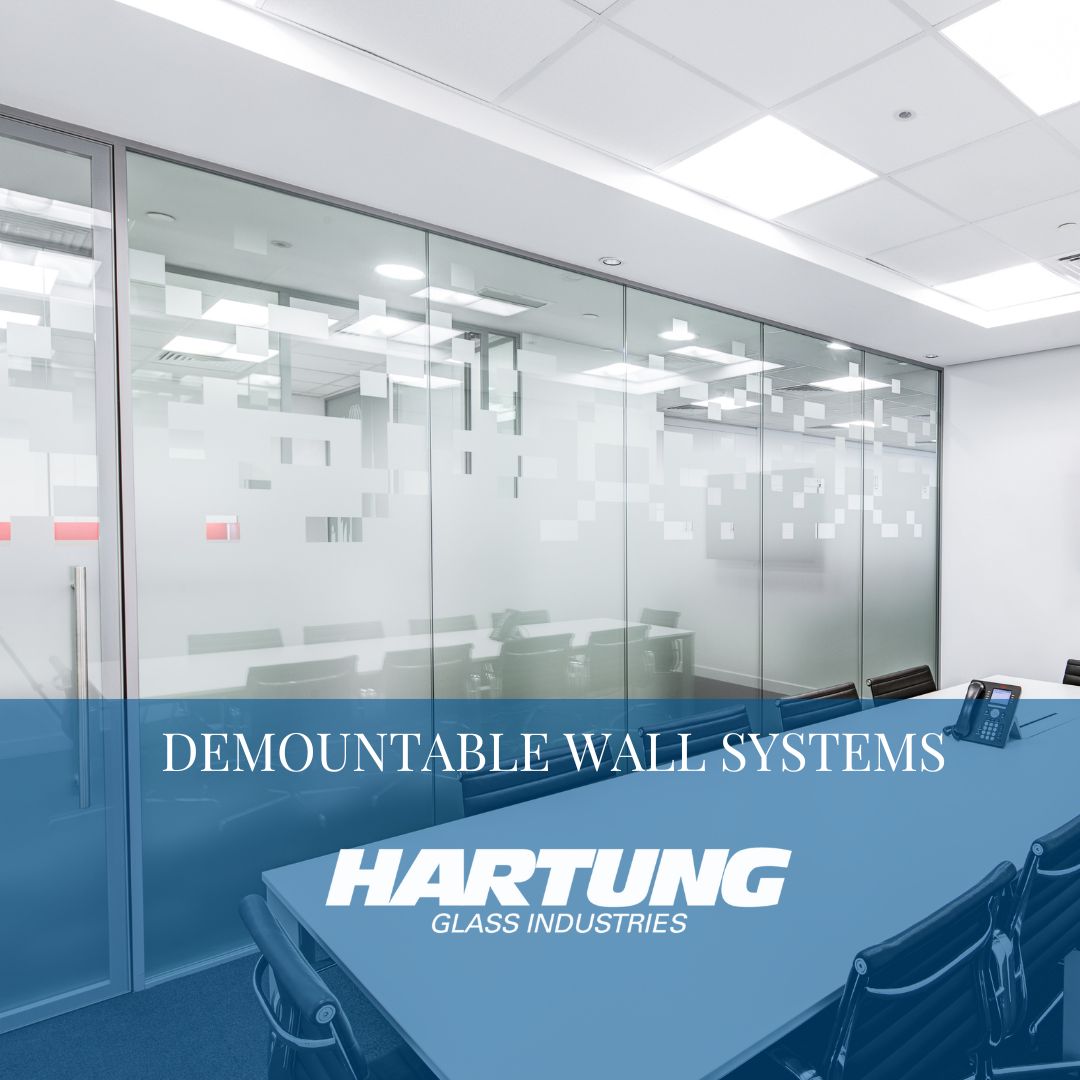 Demountable or "Moveable" Wall Systems are just that! They are moveable walls that be installed and re-installed in different locations. They are typically anchored at the floor and ceiling but can be freestanding, or tie into existing walls.
The 2 main styles are:
Site-built:



Customizable

Exact fit for unique spaces

Allows for local sourcing of materials such as glass, digital printing, and whiteboards

Factory built:

Pre-fab similar to Unitized Curtain Walls

Minimal assembly time and resources needed

Standard sizes with typical framing dimensions

Easily repeatable with standard components
They are built differently than permanent walls. Both types of construction lend themselves well to the TI market and have a lot to offer with flexibility and innovative design.
Some of the key features of Demountable Walls are:
Reusable

Bring more light and openness into the office environment

Can be reconfigured to add more large open spaces, or to create more enclosed work areas or offices

Updateable to meet the needs of an evolving business

Flexible design conforms to the buildings current and future requirements

Add white boards to meeting rooms and offices – or the glass walls can be white boards themselves

Built in sliding or swinging doors

Added security

A quick and easy face-lift

Demountable Walls can also be used for privacy, design or sound control by adding laminated glass, Frit or digital printing.

Need more information? Contact Hartung Glass Industries to discuss your next project.

Hartung Glass Industries is your partner in custom glass for over 95 years. We operate 10 manufacturing facilities in the US and Canada, proudly servicing thousands of customers every day. Partner with us on your next glass project.

Hartung-Glass.com