One-Stop Source for Interior & Exterior Glass Product Solutions - All Glass Entrances, Partitions, Handrails & Guardrails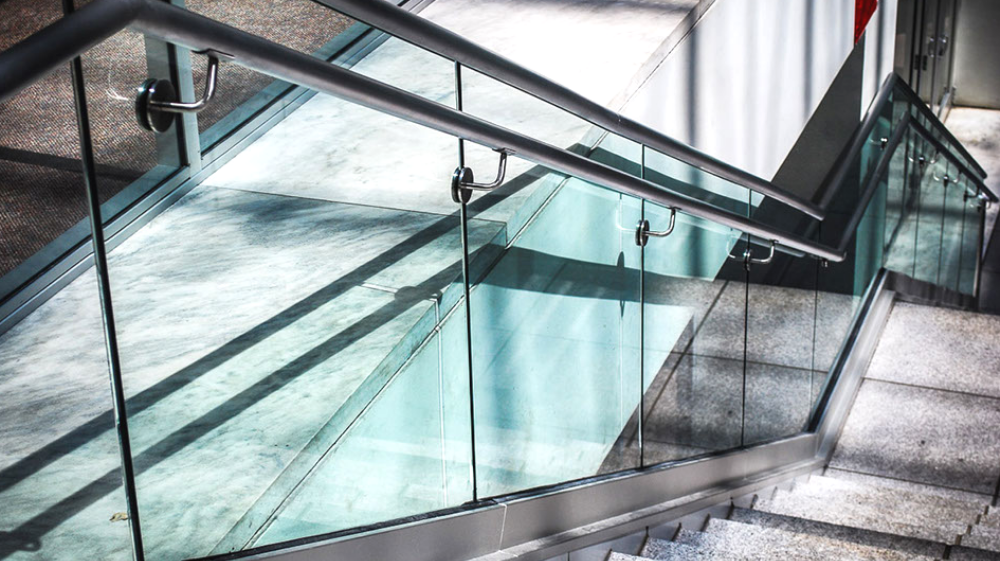 With state-of-the-art CNC machines, world-class glass fabrication equipment, and numerous tempering furnaces at the ready, Hartung is equipped to service all of your interior & exterior glass product needs.
ENTRANCES
Custom Architectural Patch & Rail Hardware W/ multiple locking hardware options; Magnetic Locks, Electric Strikes, and Deadbolt for Egress and Panic applications.

Sliding and Stacking Glass Door Systems available with Top Hung, Bottom Roller, and Barn – Door style systems.
RAILINGS
Base Shoe Systems with Standard and Adjustable Dry Glaze Glass Railing options, as well as the traditional Wet Glazed hardware systems if required.

Baluster Railing Systems available in Aluminum and Stainless Steel. Post & Rail options W/ Spider Fittings and Clamps available in rectangular and round styles.

Top and Fascia/Side mounting available for Base Shoe and Baluster Systems; Single and Double Stand-off hardware available for Fascia mounting. Top mount Spigot Style Base Clamps available as well.

Smoke Baffle and Partition Systems available.
Shop Drawing and Engineering Services available when required.
Our trusted and experienced design team can help you identify the "right" system design that will serve to meet all of your project needs.